How to of the Day
How to Wear Crocs
It's easy to tell why Crocs are such a hit with both casual and die hard footwear fans as soon as you put them on. Because of their clunky, cartoonish design, however, it's not always so easy to pull them off. If you're the fashion-forward type but aren't willing to sacrifice comfort for the sake of style, you can incorporate your cozy, cushioned Crocs into a variety of outfits by pairing them with items like slim-cut jeans, hats, and in matching colors.

How to Grow Onions in Water
Growing onions in water is a great way to reuse kitchen scraps, not to mention a fun activity that helps kids learn about vegetables. This method offers a front-row seat to plant growth, as you can watch the roots extend into the water and observe the sprout growing out of the onion top. The assembly of this project is super simple; all you need are some onions, a clear glass, and some fresh water. While onions can grow this way for a few weeks on your windowsill, you'll want to eventually replant the bulbs in soil in order for the vegetable to grow to maturity.

How to Decorate with Leaves
Leaves are a great tool for decorating, especially during the months when they're changing colors. You might use fake leaves to decorate your home or opt for real ones that you pick off of your trees. Use the leaves to create centerpieces for tables, make wall hangings, or even paint them to change their color or add flair. With just a little bit of time and some creativity, you can easily turn regular leaves into great decorations.

How to Cook Ribs in the Oven
If you're intimidated by the time and skill it takes to grill ribs, cook them low and slow in the oven. Season pork or beef spare ribs with your favorite dry rub and then bake them for several hours at very low heat. Once the meat is tender and almost falling off the bone, you can brush the ribs with barbecue sauce and stick them under the broiler for a few minutes to give them a rich brown color.

How to Cure Toenail Fungus with Vinegar
Nail fungus refers to a fungal infection that starts underneath your toenails. It could cause discoloration, thickening, or crumbling on one or more of your nails. This is a frustrating problem, so you'll naturally want to get rid of nail fungus as soon as possible. One remedy you may have heard of is soaking your foot in vinegar to clear the infection. Vinegar is acidic, so it will kill bacteria and fungus. However, this remedy has very limited success because the vinegar can't penetrate under the nail. You can try it if you want to, but visit a podiatrist for further treatment if you don't see any results in 2 weeks.

Healthy Recipes
Low-Cholesterol Recipes: Banana Rum Biscotti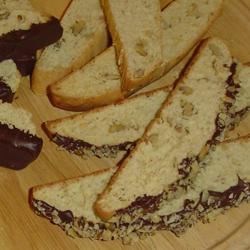 4.35 / 5 Stars | 20 Reviews
by sueb
"These biscotti have a hint of banana and rum, and a nutty crunch of toasted pecans. "
Dairy-Free Recipes: Sweet Tamarind Chutney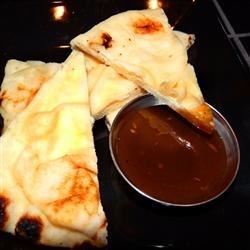 4.52 / 5 Stars | 27 Reviews
by STEELTOWN
"This is an East Indian sweet tamarind chutney."
Mediterranean Diet: Greek Chicken Pasta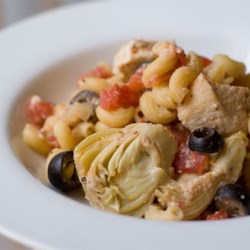 4.34 / 5 Stars | 880 Reviews
by Lalena
"For a fabulously flavorful dish that takes just minutes to make, simply saute garlic, onion and tender strips of chicken. Add artichoke hearts, tomato, feta cheese, parsley, lemon juice and oregano, and toss with hot pasta."
Diabetic Recipes: Strawberry Champagne Soup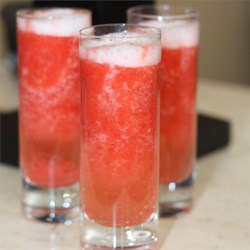 4.46 / 5 Stars | 12 Reviews
by TORI99999
"A wonderfully decadent summer cold soup to beat the heat and warm the senses. Soooo simple!"
Raw Food Diet: Shanibars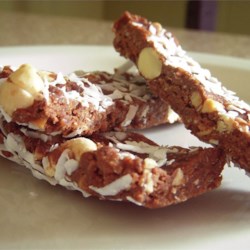 4.62 / 5 Stars | 36 Reviews
by WickedCreations
"This all natural raw snack bar is made with dates, peanut butter, coconut, and cocoa. It's easy, great for snacking on the go, and kid-friendly too."
Home Improvement
Protect Your Driveway
Driveway sealing is an easy and cost effective way to protect and prolong the life of your driveway. Asphalt surfaces are particularly susceptible to wear and tear, both from...Read more about Driveway Sealing
Blown-In Insulation Pumps out Protection
All walls need some kind of insulation otherwise you're risking a loss of heat in your home through cool drafts, thermal leakage, or actual condensation and damage along the...Read more about Blown Insulation
Clean the Gutters? No Thanks.
Nobody enjoys cleaning gutters. It's why we have kids, really, so we can send Junior up there a couple of times a year to hang off the roof ledge and scrape out the leaves and...Read more about Gutter Covers
Masonite Siding: A Stronger Alternative
If your wood siding is swelling, cracking, or constantly needs repainting, then you may want to look into Masonite siding. Masonite boards are synthetically constructed from a...Read on about Masonite Siding
Roof Insulation Captures Escaping Energy
When you turn on the furnace, your HVAC system is not the only thing keeping your house warm; proper insulation keeps this generated heat inside the home. Even though your walls...Read more about Roof Insulation