How to of the Day
How to Decorate Candles
A few candles can light up a room with their warm glow, but they add even more to your decor with a few unique, pretty embellishments. With a some glue, a few decorations, and lots of creativity, you can transform a plain candle into the centerpiece of your table.

How to Make a Picnic Blanket
A homemade picnic blanket makes for a great gift or a fun, simple sewing project. While you do need to know how to sew to make one, it's not a particularly difficult project to complete compared to many other items. To make a picnic blanket, select a thick, durable fabric for your blanket and purchase at least 2 sheets of the fabric. Get a layer of flexible vinyl if you want to waterproof the underside of your blanket. Then, set your fabric with the pattern facing down. Add any padding or cotton batting on top if you want a fluffier blanket. Lay the second layer of fabric on top and sew the edges to secure them. You can also add straps if you want to store your blanket using strips of nylon and special fabric Velcro strips.

How to Clean Headlights with Toothpaste
You might not know it, but toothpaste is good for cleaning other things besides teeth. In fact, if your vehicle's headlights are starting to look a little foggy, one of the simplest solutions is to polish the plastic outer covers using a dab of ordinary toothpaste and a soft cloth or brush. In just a few minutes, the gentle abrasives in the toothpaste will help remove dust, dirt, grime, and light-dimming oxidation, making your headlights shine brighter and clearer.

How to Store Cashmere
While cashmere is beloved for its softness and warmth, it's also notoriously difficult to care for and maintain. Thankfully, there are a few easy steps you can take to ensure your cashmere remains in good condition when storing it away. Whether you're storing cashmere for a few days, months, or even years, you can keep the fabric fresh and intact by cleaning it after your last wear, choosing the right kind of storage container, and putting it away in a clean and sanitized area.

How to Celebrate Mardi Gras
Mardi Gras is a festival known by many names around the world, including Carnival, Fasching, and Fat Tuesday. Among Christians, this joyful holiday is an occasion to cut loose and celebrate before the more somber season of Lent begins. No matter what your beliefs or cultural background, you can celebrate Mardi Gras by eating delicious foods, dressing up in colorful attire, and attending fun parades and festivities. Whatever you choose to do, just make sure to have a good time!

Healthy Recipes
Low-Cholesterol Recipes: Banana Rum Biscotti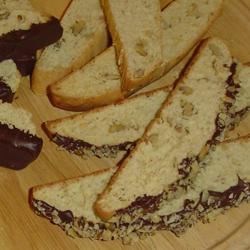 4.35 / 5 Stars | 20 Reviews
by sueb
"These biscotti have a hint of banana and rum, and a nutty crunch of toasted pecans. "
Dairy-Free Recipes: Sweet Tamarind Chutney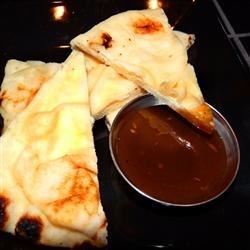 4.52 / 5 Stars | 27 Reviews
by STEELTOWN
"This is an East Indian sweet tamarind chutney."
Mediterranean Diet: Greek Chicken Pasta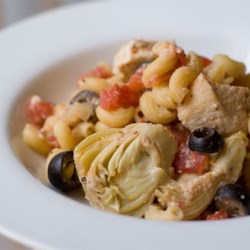 4.34 / 5 Stars | 880 Reviews
by Lalena
"For a fabulously flavorful dish that takes just minutes to make, simply saute garlic, onion and tender strips of chicken. Add artichoke hearts, tomato, feta cheese, parsley, lemon juice and oregano, and toss with hot pasta."
Diabetic Recipes: Strawberry Champagne Soup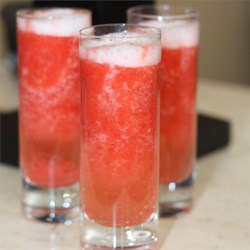 4.46 / 5 Stars | 12 Reviews
by TORI99999
"A wonderfully decadent summer cold soup to beat the heat and warm the senses. Soooo simple!"
Raw Food Diet: Shanibars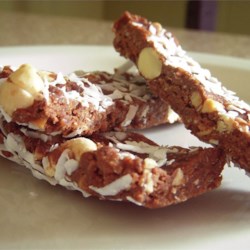 4.62 / 5 Stars | 36 Reviews
by WickedCreations
"This all natural raw snack bar is made with dates, peanut butter, coconut, and cocoa. It's easy, great for snacking on the go, and kid-friendly too."
Home Improvement
Protect Your Driveway
Driveway sealing is an easy and cost effective way to protect and prolong the life of your driveway. Asphalt surfaces are particularly susceptible to wear and tear, both from...Read more about Driveway Sealing
Blown-In Insulation Pumps out Protection
All walls need some kind of insulation otherwise you're risking a loss of heat in your home through cool drafts, thermal leakage, or actual condensation and damage along the...Read more about Blown Insulation
Clean the Gutters? No Thanks.
Nobody enjoys cleaning gutters. It's why we have kids, really, so we can send Junior up there a couple of times a year to hang off the roof ledge and scrape out the leaves and...Read more about Gutter Covers
Masonite Siding: A Stronger Alternative
If your wood siding is swelling, cracking, or constantly needs repainting, then you may want to look into Masonite siding. Masonite boards are synthetically constructed from a...Read on about Masonite Siding
Roof Insulation Captures Escaping Energy
When you turn on the furnace, your HVAC system is not the only thing keeping your house warm; proper insulation keeps this generated heat inside the home. Even though your walls...Read more about Roof Insulation